Wait, what?
I've always considered myself a patient person, not easily swayed by the often sudden changes life brings. I've lived through many waiting seasons, some good, some not so good. What I wasn't prepared for was this most recent and prolonged season of waiting—one that not only affected me but also the lives of my family.
We walked through ninety of the hardest days we had ever experienced to that point – moving from Maryland to Georgia in what felt like the blink of an eye. One day we were celebrating the incoming new year (2020) and the next we were weeping over littered moving boxes as we wrapped up our last twelve years in blank newspaper sheets. Unsure of what the future would bring, but believing God was leading us in this transition, we followed in faith with packed cars and tear-filled eyes.
"Babe, I just got fired," my husband said to me in early March of that year. As I listened, it felt like someone had injected ice water into my veins. The chill was unexpected although the trial was not. I had been waking up in the middle of the night for weeks prior to this call, sometimes every hour, on the hour, sleepily trying to hear God's whispers and covering my family in prayer. I couldn't put my finger on it, but I knew something was coming. I tried to console my husband as best I could, and I was also steeling myself for the battle ahead. Looking back, I can't help but praise God for His care in preparing my heart in advance.
The following weeks proved to be a nightmare of epic proportions including the beginning of the pandemic lockdown, an arson attempt at our rental property, and saying goodbye to our established life without any substantial acknowledgment that it had even existed. COVID-19 precautions prevented us from gathering with our people—our community—to try to close out that chapter in our lives regardless of our lack of desire to do so.
A flood of questions washed over my anxious heart as we navigated this uncertain time. Why was this happening to us? What possible reason could God have to uproot our lives in such a seemingly hostile manner? Where would we live? How would our children respond? Would they be okay? Would our marriage be okay?
Help!
We hoped things would be different. We waited for the "Surprise, this was all a joke!" moment, but it never came. Instead, we wrestled with compounded grief from the multiple and layered trials we were facing. We pleaded with God as our hearts yearned for deliverance from this weighty storm, but it was his plan that we were delivered through it. We gave ourselves the biblically-based nickname "Jobraham" (Job + Abraham) and desperately lived by the Scripture found in Job 13:15 that says, "Though he slay me, I will hope in him; yet I will argue my ways to his face." That last part of the verse described me to a tee. I tried so hard to be the girl who kept hoping, but I was often the girl who kept arguing.
Our experiences kept us in a posture of prayer. In addition to what was happening globally, our personal world felt as if it were on lockdown as well. Our finances began to crumble, and our faith was wearing thin. But God continued to bring us opportunities to exercise our faith in and dependence upon him. One of my favorite passages of Scripture during this time was Psalm 27:14: "Wait for the LORD; be strong, and let your heart take courage; wait for the LORD!" For years, I had been repeating this Scripture from a different version that says wait on the Lord rather than for the Lord. Potato/potahto, right? Interestingly, this one-word difference changed my perspective on waiting. When you wait on something or someone, there is a chance or possibility that who/what you are waiting on may not come/happen. When you wait for something or someone, it implies that what you are expecting will come to pass, it is only a matter of when. God can be confidently relied on to fulfill his promises and purpose in our lives, we need only to take courage and continue to wait for them to come to pass, for him to show up in his perfect timing. This revelation brings tears to my eyes even now.
It's been close to three years since this shift in our lives happened. Almost three years of long days and even longer nights. And guess what? We are still waiting. Not in the same manner as before; a lot of life has happened in these past few years. However, one of the many things waiting has taught us is that as believers, we aren't the sole architects of our lives. God orders our steps (Proverbs 16:9). Waiting affords us the opportunity to get in step with God through surrender.
Surrendering our will to God's will sounds good in biblical theory, but how do we respond when we have to live out what we say we believe? What do we do when waiting lasts longer than we hoped it would? We hold on. Even when it doesn't make sense. The Bible encourages us in Proverbs 3:5, 6 to "Trust in the LORD with all your heart, and do not lean on your own understanding. In all your ways acknowledge him, and he will make straight your paths." This has been such a crucial verse in our family's journey, and it is now our life verse. There were so many times we just didn't understand what God was doing, but we trusted that our God never fails.
As I look back over my life, I realize that waiting has been the soundtrack of my life, not just the current track. And while I can't fully see the end of this particular waiting season, the lessons I've learned have been divinely ordained. In the distance, a twinkling , pin-prick of light shines. As we continue to wait, I tether my hope to that light and hold on for dear life. Precious and hard-won, my faith has grown deep and wide in the waiting. If you ever find yourself in the waiting room of life, I hope that these brief pieces of my journey will fertilize the soil in which your faith is planted and that you, too, will hold fast to God and believe his good plans for you (Jeremiah 29:11).
Photo credit: Emilee Carpenter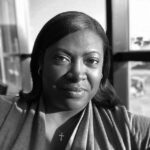 Quantrilla Ard, PhD, lives in the Atlanta area along with her husband and three children. A passionate creative at heart, she has answered the call to encourage women in all stages of life and of various backgrounds through empathy, transparency, and love. She is a faith-based personal and spiritual development writer, author, and dynamic speaker. Her goal is and has always been to lead with compassion and walk alongside women in the difficulties of life while illuminating the often hidden joys tucked within sorrow.