Return to Me: A Holy Week Devotional
Have you ever wondered what true, biblical repentance means? What is its significance for the Christian life? We partnered with writer Brittany Lee Allen to produce Return to Me, an 8-day devotional to celebrate Holy Week while looking through the lens of biblical repentance.
We hope you will gain a deeper understanding of what God's Word says about repentance, and we pray you feel equipped with truth and encouraged to see the joy of repentance, leading your heart to treasure Christ more.
Each devotional entry includes a short reflection, questions, prayer, and assurance of pardon. We encourage you to read and discuss it with a friend or group. We pray this devotional will encourage you as you seek to serve the Lord and obey his Word. He is faithful.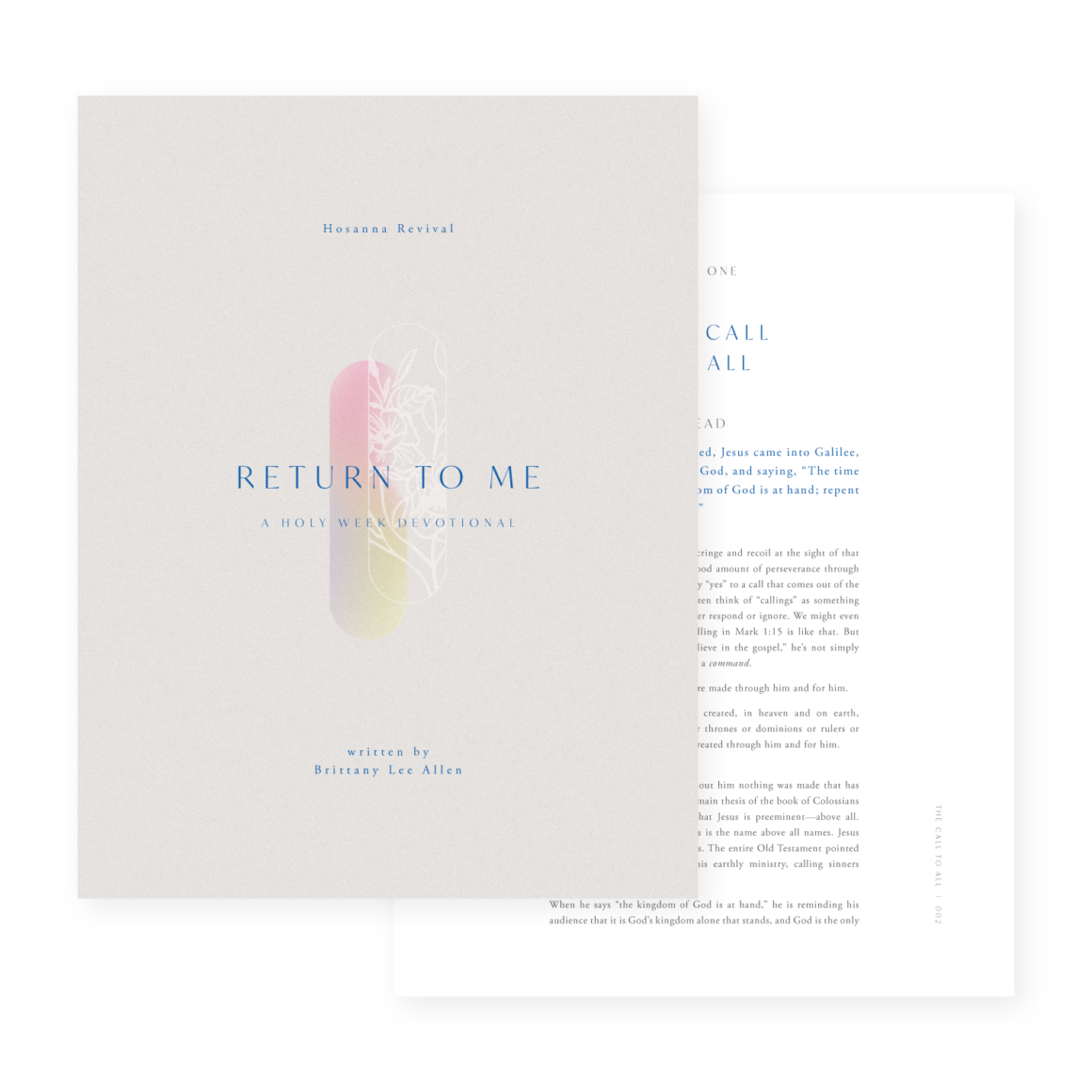 "We are free to let go of the anxiety of whether he's pleased with us because we know in Christ we are fully accepted."
Table of Contents
Day 1: The Call to All
Day 2: True Belief and True Repentance
Day 3: His Kindness Leads to Repentance
Day 4: Rend Your Hearts
Day 5: God's Gift of Repentance
Day 6: God's Heart for the Believer Who is Struggling With Sin
Day 7: The Joy of Repentance
Day 8: Repentance, Not Perfection