Raised With Christ: A Holy Week Devotional
Each year, we love to offer a free holy week devotional to our community. Reflecting on what Jesus did on the cross and all throughout that precious week is worthy of celebration for every believer!
This 8-day study, Raised with Christ, was written by William Burrows, our director of publishing at Hosanna Revival.

Join us as we study what it means to be raised with Christ. Each day will help you meditate on a different point of our union with Christ, from being made alive in Christ to being glorified with Christ—and everything in-between.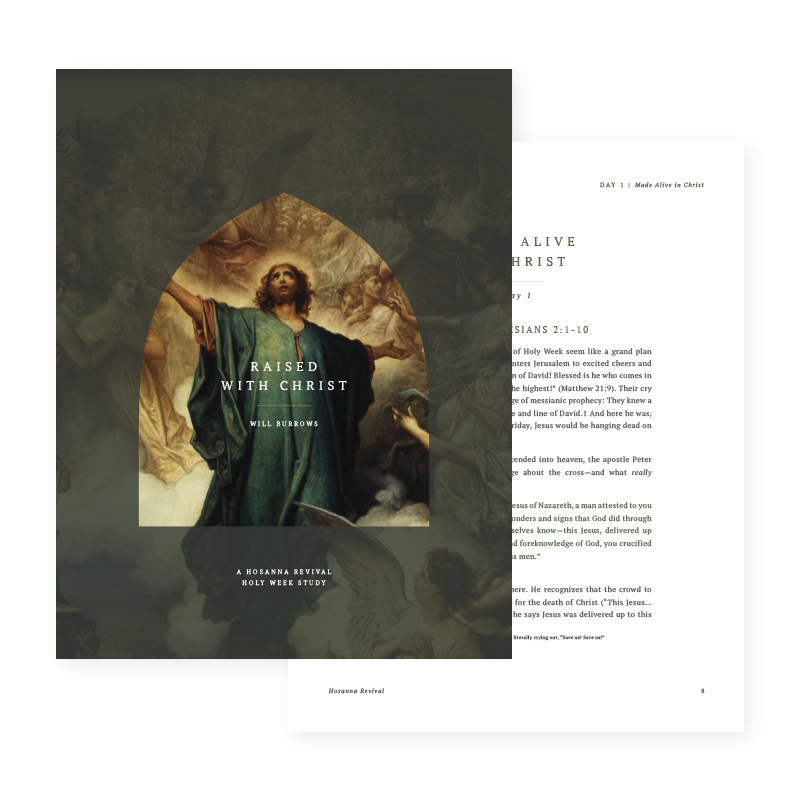 "God, without any merit of our own but only by pure grace, imputes to us the perfect righteousness of Christ when we repent and believe in him."
Table of Contents
Day 1: Glorified With Christ
Day 2: Made Alive With Christ
Day 3: Faith in Christ
Day 4: Justified in Christ
Day 5: Sanctified in Christ
Day 6: Crucified With Christ
Day 7: Persevering in Christ
Day 8: Raised With Christ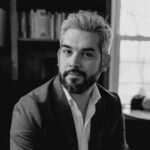 William Burrows is the marketing lead at Banner of Truth. He is passionate about biblical literacy, biblical theology, and loves teaching and preaching the Word. He lives in Pennsylvania with his wife and his five beautiful, handsome, striking sons. William occasionally blogs at williamburrows2.com and you can follow him on Instagram and Twitter.